A Golden Legacy A 50th Anniversary History of the Dixie Fellowship 1952-2002 [Free Instant PDF Download At Checkout]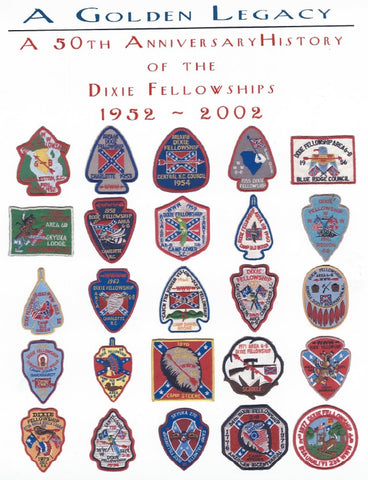 A Golden Legacy A 50th Anniversary History of the Dixie Fellowship 1952-2002 [Free Instant PDF Download At Checkout]
---
Template By Froo!
Boy Scout Prices Realized Guide - The Complete Collection - All 11 Books On 1 CD
This awesome history book written and put out by Rusty Riddle of Charleston is a great reference book.  If you have any interest in the Order of the Arrow in the Carolinas and Georgia this book will be of interest to you. 

From 1952-2020 the name Dixie Fellowship was used for the area fellowship/conclave of lodges in an ever shifting section alignment.  The book includes maps showing all the lodges that were swept in and out of the section. 

You may also be interested in.....
Froo Frooition .froo.com | selling manager applications, eBay design, eBay store design, eBay shop design, eBay template design, eBay listing design